Services
Prompt, professional and competitively priced asbestos surveys and sampling throughout Hull, Yorkshire and surrounding areas.
BOHS P402 certified surveyor
All surveys are carried out by an experienced BOHS P402 certified surveyor.
Low Power Optical Microscopy
All samples are analysed using low power optical microscopy to aid identification of asbestos fibres.
Polarised Light Microscopy
Asbestos fibres are examined under Polarised Light Microscopy (PLM) to identify the types of asbestos present.
Full Asbestos Test Report
A detailed asbestos survey report is sent to the customer. This includes laboratory test results identifying any types of asbestos present.
Asbestos Management Surveys
The purpose of a management survey is to locate, as far as reasonably practicable, the presence, condition and extent of any suspect ACMs (Asbestos Containing Materials) in the building, which may be damaged or disturbed during normal occupancy. Management surveys will often involve minor intrusive work and disturbance.
A management survey includes an assessment of the condition of the various ACMs and gives a good initial guide to the priority for managing ACMs. It will identify the materials which most readily release airborne fibres if they are disturbed. Sampling confirms the presence or absence of ACM's.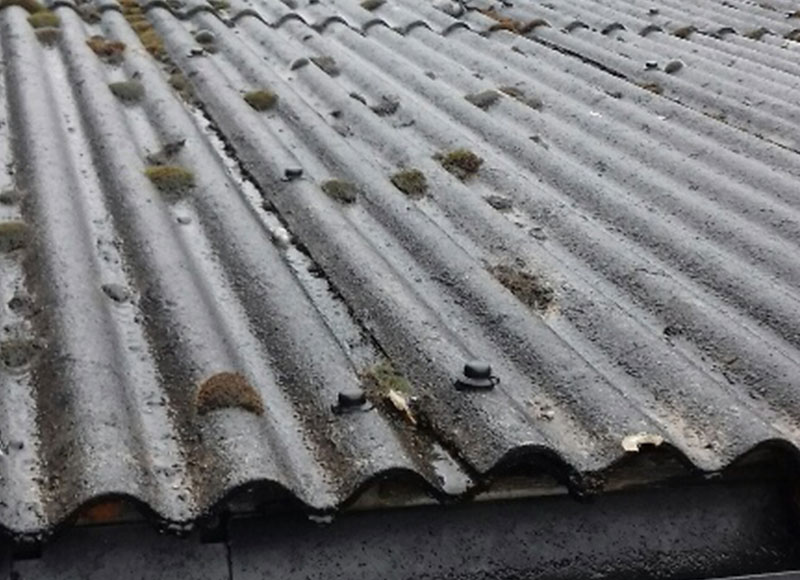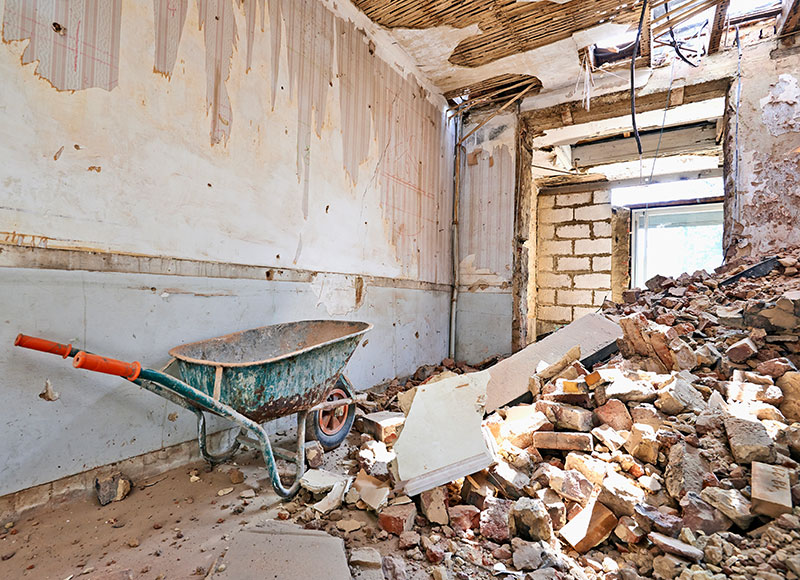 Asbestos Refurbishment and Demolition Surveys
A refurbishment and demolition survey is needed before any refurbishment or demolition work is carried out. This type of survey is used to locate and describe, as far as reasonably practicable, all ACMs in the area where the refurbishment work will take place or, in the whole building, if demolition is planned. The survey is fully intrusive and involves destructive inspection, as necessary, to gain access to all areas, including those that may be difficult to reach.
Refurbishment and demolition surveys should only be conducted in unoccupied areas to minimise risks to the public or employees on the premises. For minor refurbishment, this would only apply to the room involved, or even part of the room, where the work is small and the room large. In these situations, there should be effective isolation of the survey area (e.g. full floor to ceiling partition), and furnishings should be removed or protected using sheeting, as far as possible.
Where can Asbestos be found?
RESIDENTIAL PREMISES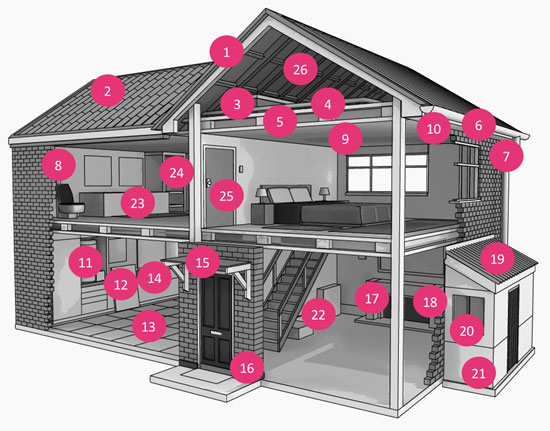 Fascia Boards
Cement Tiles
Cement Water Tank
Cement Pipe & Pipe Lagging
Loose Fill Asbestos
Cement Guttering
Cemenet Down Pipe
Toilet Cistern & Toilet Seat
Artex/Textured Coating
Soffit Boards
Boiler (Rope, Flue Pipe)
AIB
Vinyl Floor Tile
Sink Pad
Cement Board
Damp Proof Course
Fire Place Panel
Flue Pipe
Asbestos Cemenet Roof
Windows Rope Seal
Cemenet Sheet
Understair AIB/Cement Boards
Bath Panel
AIB Boxing
AIB Door
Undersarking
AIB = Asbestos Insulating Board
COMMERCIAL PREMISES
Asbestos Cement Water Tank
AIB To Door
Floor Tiles
Pipe Lagging/Boiler
Toilet Seat
Toilet Cistern
AIB Behind Fuse Box
Cement Flue Pipe
Asbestos Cement Panels
AIB Interior Window Panel
Cemenet Downpipe
Artex/Textured Coating Ceiling
Cable Wrap
AIB Panel
Asbestos Cement Under Cloak
Loose Fill Insulation
Heater
AIB Boxing
Damp Proof Course
Roofing Felt
Soffits - AIB or Asbestos Cement
Fuse Guards
Asbestos Profiled Sheeting
Sprayed Coating To Beams
AIB = Asbestos Insulating Board
D.Davies
Excellent throughout. Very reasonably priced. Very professional. Asbestos Survey, Hull.
R.Lovitt
Richard was excellent, I needed help due to a request from my solicitor on the 24/12 and Richard saved the day he came and did the survey on the 27/12 and had the report done and emailed to me later that day. It was a fantastic service which I would say was comprehensive helpful organised and reasonable with Richard explaining every element and giving great advice along the way. All the best for 2019. Asbestos Survey, Filey, North Yorkshire.
T.Clay
Absolutely tremendous service from start to end. Not only was Richard cheaper than all the others but he was also able to do it quicker. He drew plans and had the report with us the next day. Really pleased. Asbestos Survey, Selby.
Lauren
We had a great experience, within 5 minutes I had several phone calls all with quotations. We chose to go with Richard Walters (RAW Asbestos) who was extremely helpful and friendly and the quotation was less than other quotations we had been given. I arranged a date and time over the phone. Overall a great experience. Thank you. Asbestos, York, North Yorkshire.
Contact Us
RAW Asbestos, East Yorkshire, Hull
Your message has been sent. Thank you!